Non nom,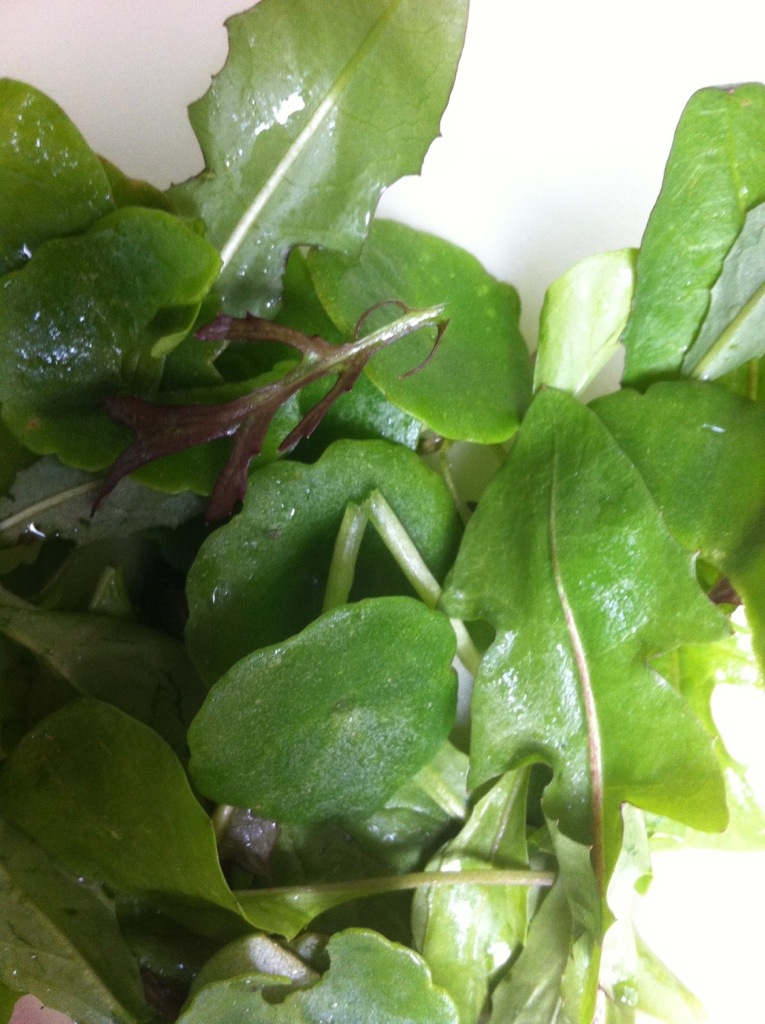 This is a salad I picked a couple of weeks ago. It has pennywort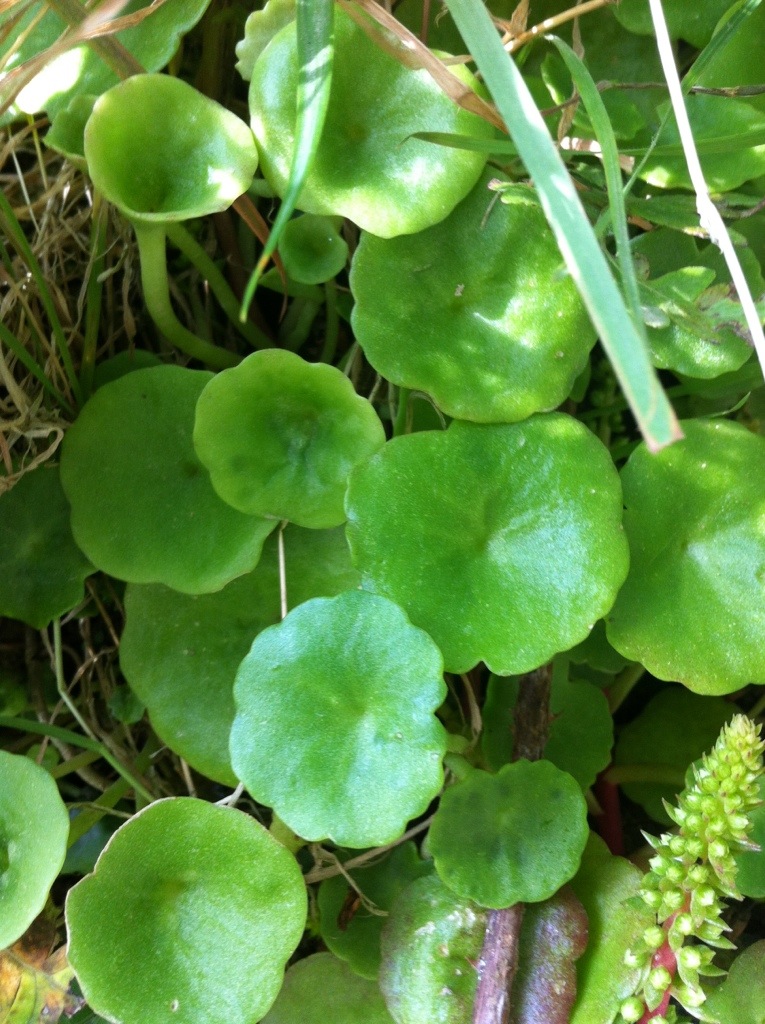 Which is really succulent and juicy, the older leaves and small ones from more shady places can be quite spicy. My girls really love the mild ones, they have even been known to fight over them.
The salad also had some dandelion leaves, it gives me so much joy to eat up my weeds.
The final ingredients were some mizuma and some leaves grown in one of my experimental pots from Sarah Raven. She has a great article on these seeds here. I of course followed all her instructions did it my own way.
I sprinkled some seeds in an old cement pot, with holes drilled in the bottom, on top of a sandwich of garden waste, rabbit manure and last years compost. Oh these pots also had some daff bulbs in and I stuck some prunings in too to see if they would root. Also wondered if they would protect the salad from the rabbits.

This shows the eclectic nature of my pots when the seedlings are just popping their heads up. Now however this is what they look like.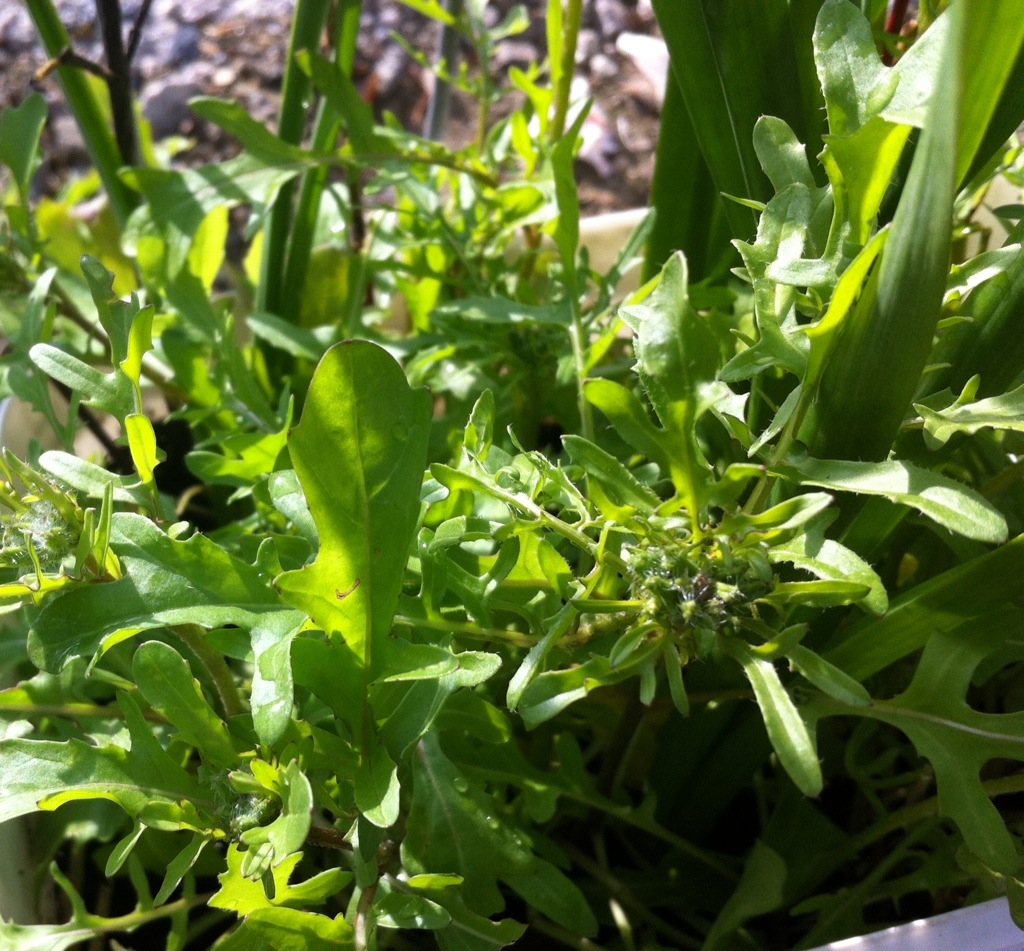 The salads have started to bolt so we must have had some heat and some sun. Yeay.