We had a visitor at the woods the other day the lovely Dave from Aqua Source. He bought his divining rods to help us find water, we are hoping to get a bore hole. After he had done his job we got to play. We had two huge sceptics with us who didn't believe it worked at all. Here's the first one starting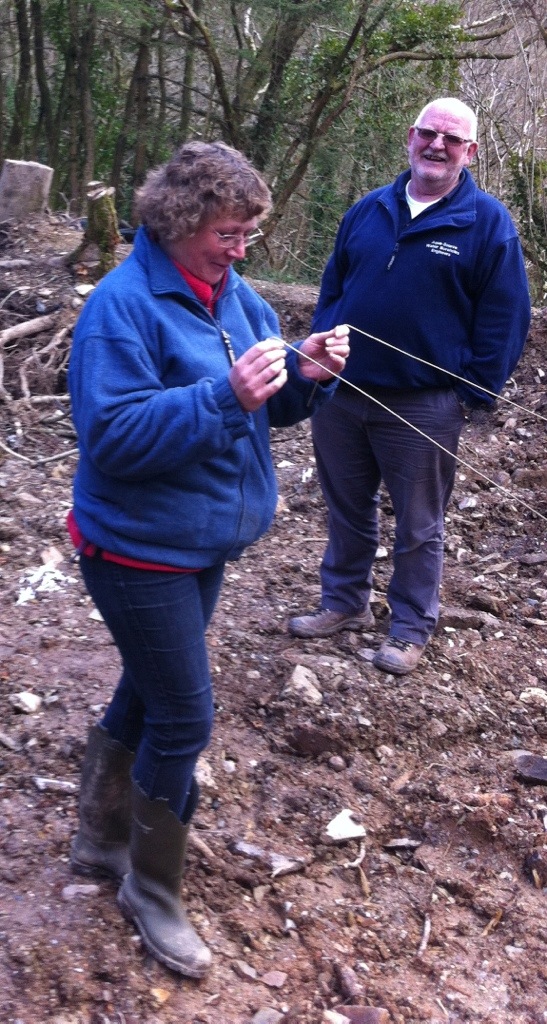 Loads of concentration and the sticks crossed each other, despite her best attempts to hold them still.

Ha ha. Next up a believer,
the sticks really swung for Karen but she was not straight over the water so the nearest one pointed towards it. Should have left the vid running and you would have heard Dave explain it properly.
Finally the major sceptic had a go and it worked…
Now we just have to find the money and we will have water. Then we can properly get the wild woods going.